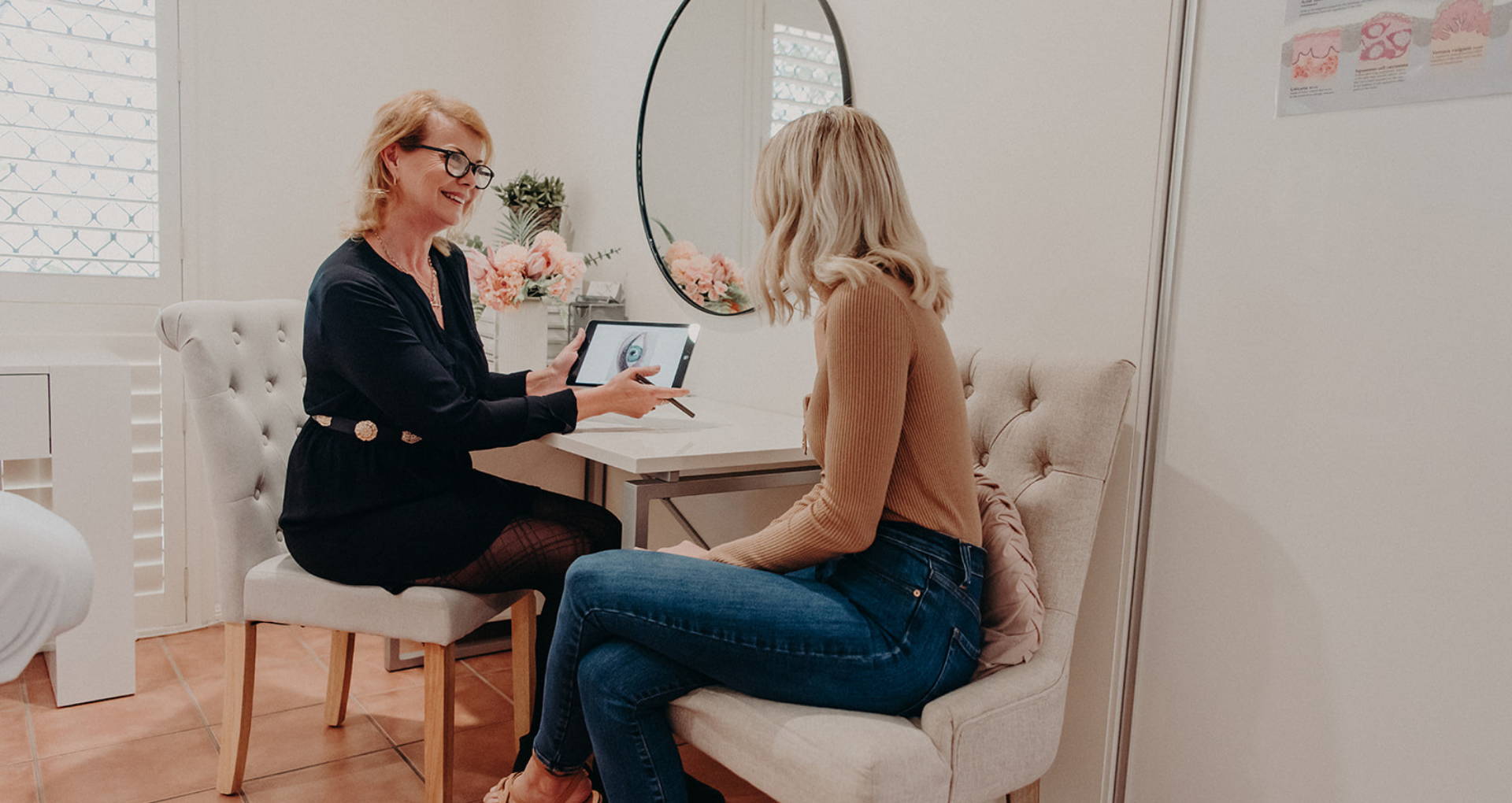 Cosmetic Tattoo Artist | Karen Zeigeler
Did you know that Brow Mapping is unique for each individual person when it comes to Cosmetic Eyebrow Tattoo.
Brow Mapping refers to a method that cosmetic tattoo artists use to create the perfect brow shape for the Cosmetic Tattooing of Feather Strokes, Microblading and Powder Brows. At ASPYA, we take brow mapping very seriously, and we always ensure that we take our time with each client to get our pre-draw right.
Brow mapping is CRUCIAL to creating symmetrical brows to each clients' existing brows and facial structure Brow Mapping can take anywhere from 15 minutes to an hour, depending on how much brow we are building for each client. I feel that this is the most critical step in the eyebrow cosmetic tattooing process as it allows us to find the appropriate point for our clients' eyebrows to start, arch and end on each brow.
Complimentary Consultations
Have All Your Questions Answered In Relation To Eyebrow Tattoo | Eyeliner Tattoo | Lip Tattoo
ALL COSMETIC TATTOO SERVICES
Let us answer all of your questions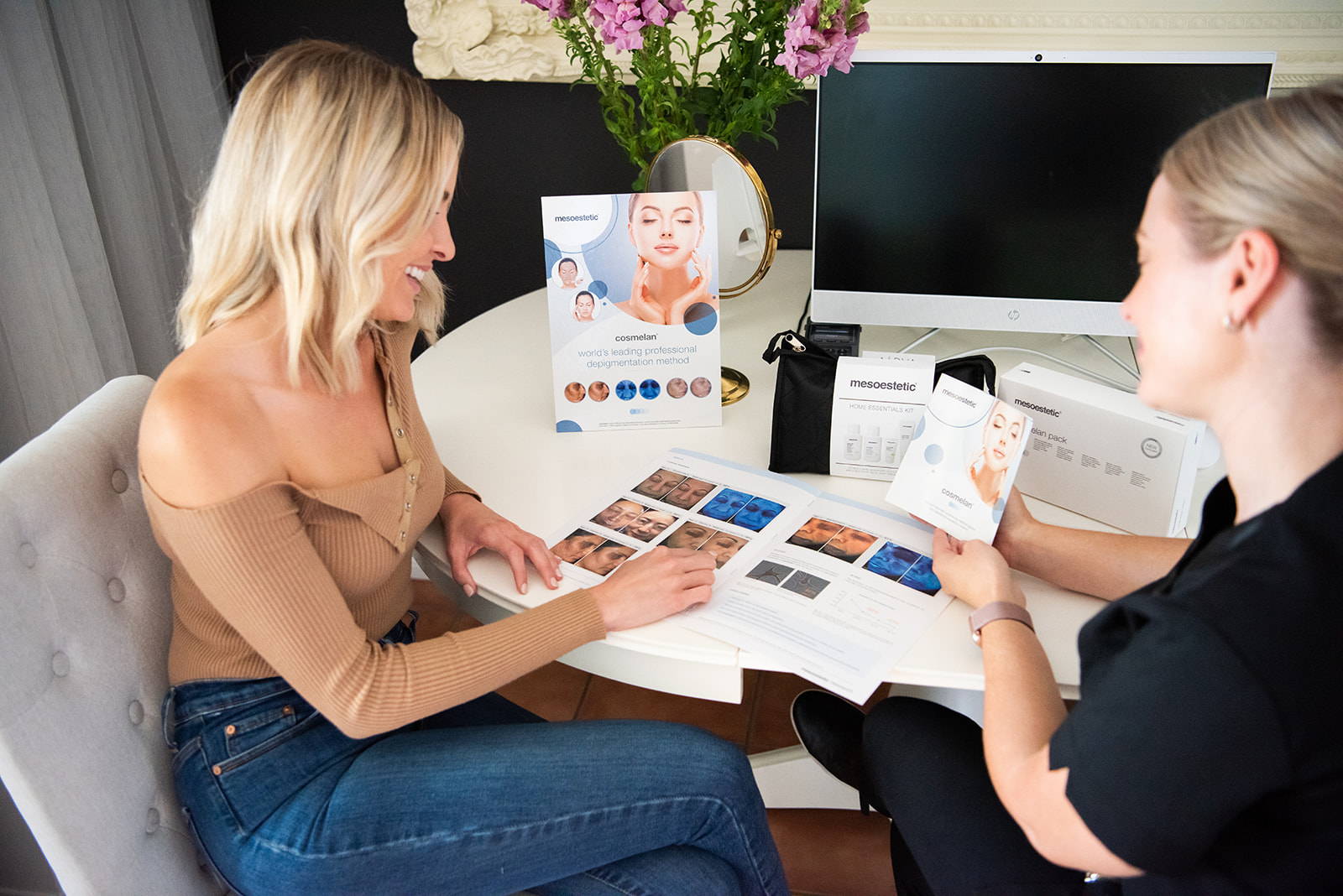 ASPYA
SKIN CLINIC SERVICES
A minimally invasive cosmetic procedure that's used to treat skin concerns via collagen production.
Also known as micro-needling or collagen induction therapy, this treatment helps those looking to hydrate the skin, minimise the appearance of acne scars, reduce large pores, treats sun damage that causes pigmentation and improves overall skin tone and texture.
It is the science of creating tiny micro-channels into the skin, the Apple Stem Cell Serum and Hyaluronic Acid is directly infused into the skin which immediately stimulates the production of new, healthy collagen. Resulting in an overall improvement of your skin's health.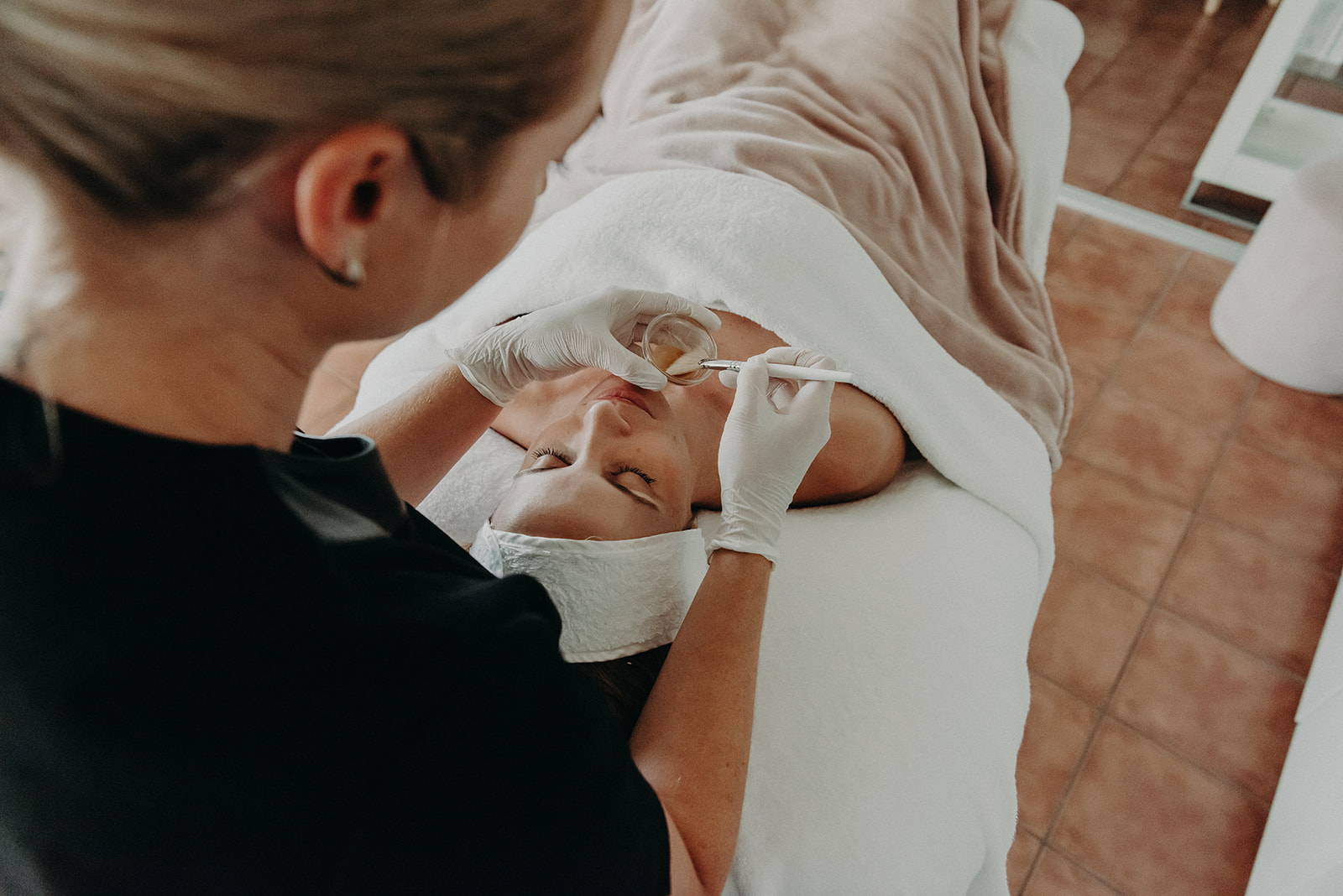 Clinical Peels have long been used to improve the skin's appearance.
Treat your skin to a skin cell regeneration. Your skin will be revitalised and refreshed. ASPYA Clinical Peels are an effective and non-invasive skin treatment, for immediate cell renewal and a refreshed complexion.
We only use the highest quality ingredients for our Chemical Peels, which ultimately delivers the best possible results.
Our Skin Therapist will tailor a specific formulation that will give you the best results and address your particular skin concerns. We offer a range of strengths and formulations to suit your preferences.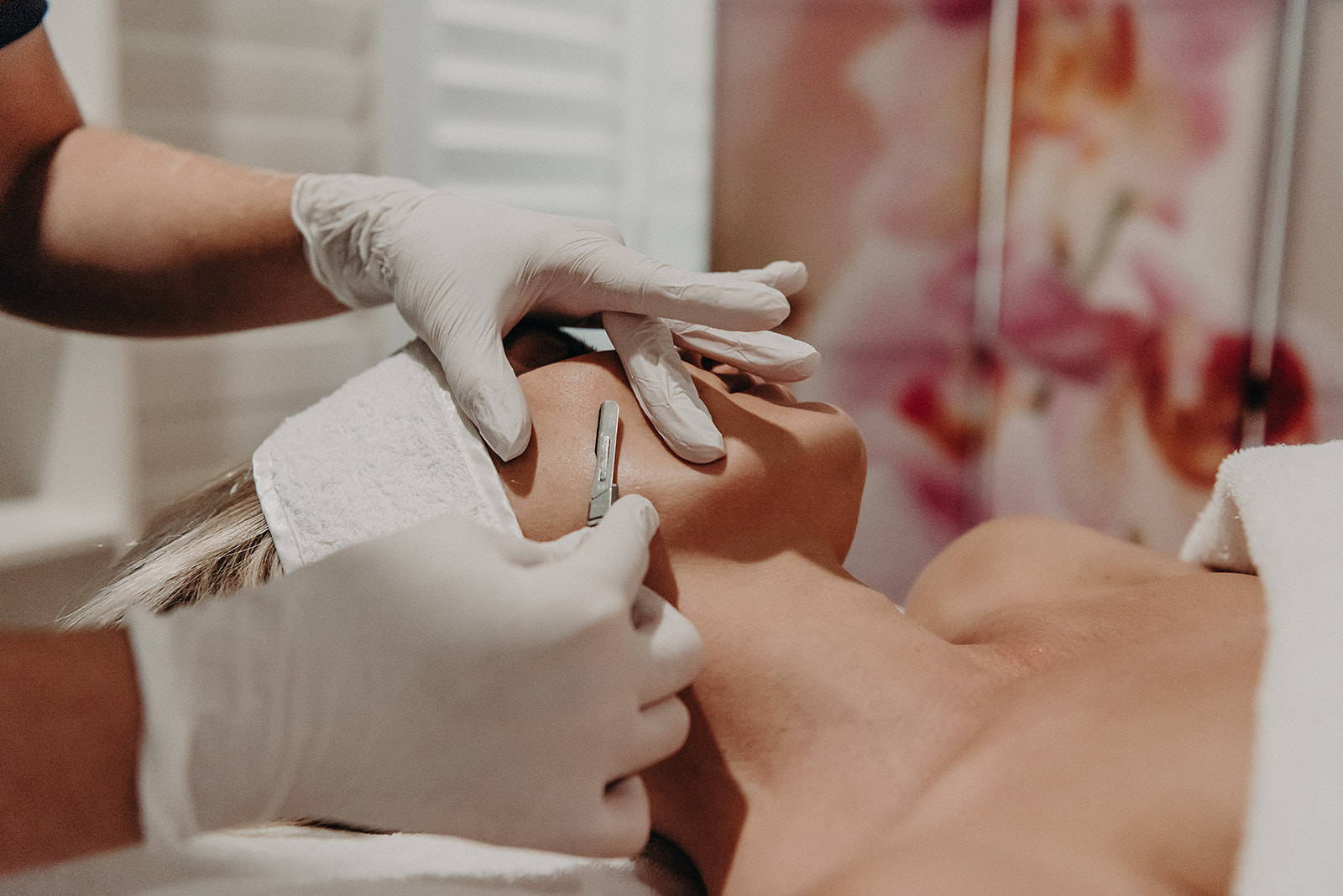 Take your Skin Care to the next level with Dermaplaning Facial.
Dermaplaning is a facial treatment that exfoliates the outer layer of skin & removes the fine vellus hair on the face which can trap dirt and oil that sits on the top layer leaving the skin dull. By removing this layer and the vellus hair.
Your skin will be healthier, smoother and radiant.
You will also find that your skincare products (serums & moisturisers) will better penetrate your skin when you apply them, making them all the more effective.
PUREBEAU®
PLASMA SKIN TIGHTENING
ASPYA was the first Clinic in Queensland and continues to lead the way by developing this anti-aging skin tightening and lifting treatment in combination with other skin care modalities resulting in exceptional outcomes to their clients.

If you think you are a suitable candidate?
Our customers speak for us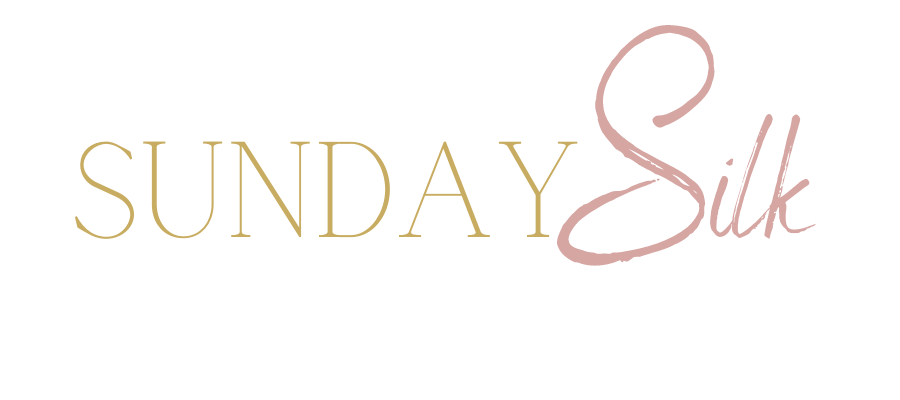 100% Mulberry Silk Collection
Infused with Hyaluronic Micro Beads
Pillow Cases | Eye Mask | Face Masks | Scrunchies
Leave your message here and we will reply to you as soon as possible, alternatively please contact us on 0406 387 617.

Sunday - Closed

Monday - Closed
Tuesday 9.00 am - 5.00 pm
(late appointments available by appointment only)
Wednesday 9.00 am - 5.00 pm
(late appointments available by appointment only)
Thursday 9.00 am - 5.00 pm
(late appointments available by appointment only)
Friday 9.00 am - 5.00 pm
Saturday 9.00 am - 5.00 pm
1 Berry Lane
North Lakes QLD 4509

PURE

MULBERRY

SILK COLLECTION
INFUSED WITH HYALURONIC MICRO BEADS
PILLOW CASES | EYE MASKS |
FACE MASKS | SCRUNCHIES
Subscribe to get an extra 10% off
your first order

using code