FIBROBLAST PLASMA
SKIN TIGHTENING

Plasma Skin Tightening contracts,
tightens and resurfaces loose
tissue. The process strengthens,
plumps and lifts the skin's structure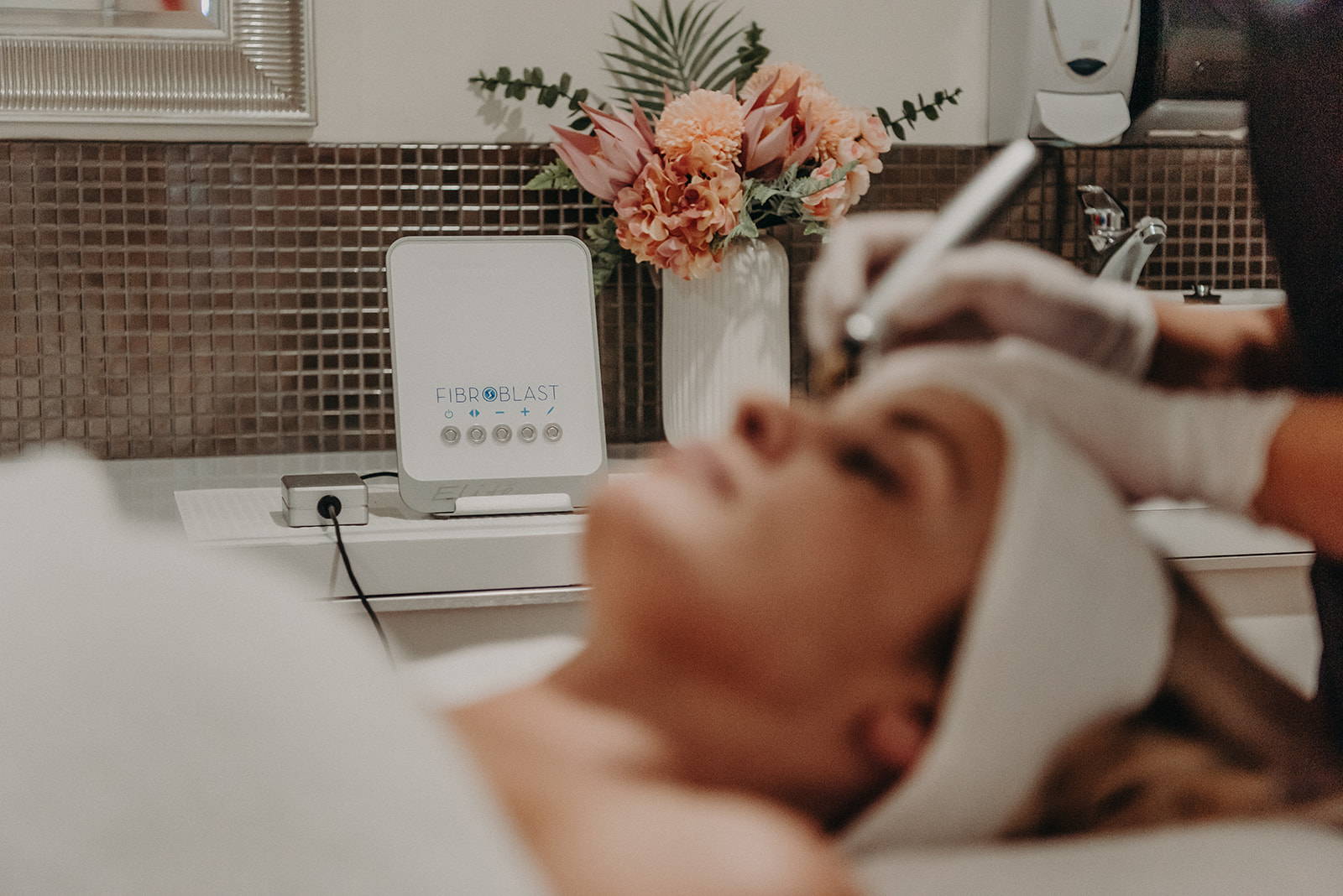 How Plasma Skin Tightening works?
Also known as soft surgery brings a more affordable option to invasive skin treatments, faster recovery time and improves the appearance of skin without undergoing surgery. If you are looking to lift, tighten or rejuvenate your skin, Fibroblast Plasma Skin Tightening technique offers the most natural and attainable results.

Fibroblast Plasma Skin Tightening has minimal down-time, no damaging effects. During the treatment, the skin is treated with controlled bursts of plasma gas in order to lift and tighten the treated area without damaging the tissue.
ASPYA aestheticians carry out numerous soft surgery treatments, including forehead lifts, crows feet smoothing, eye lifts and bunny lines. Our soft surgery treatments can also be used to smooth acne scarring and uneven skin tone.
Because Fibroblast Plasma Skin Tightening procedures are non-invasive, there is no need for a general anaesthetic, as required with more traditional surgeries.
Your Plasma Skin Tightening Therapists
ASPYA was the first Clinic in Queensland to offer Purebeau Plasma Skin Tightening and continues to lead the way by developing this anti-aging skin tightening and lifting treatment in combination with other skin care modalities ASPYA offers resulting in exceptional outcomes to their clients.
Because of our knowledge we have learnt that not everyone is a suitable candidate for Plasma Skin Tightening Treatments.
A face to face consultation is required so we can fully analyse your skin and discuss your concerns. Pricing will be discussed at your appointment.

ASPYA therapists Karen and Jenna have both achieved certification to do this treatment by both Australia's and Germany's top leading International Fibroblast Skin Tightening Training Academies.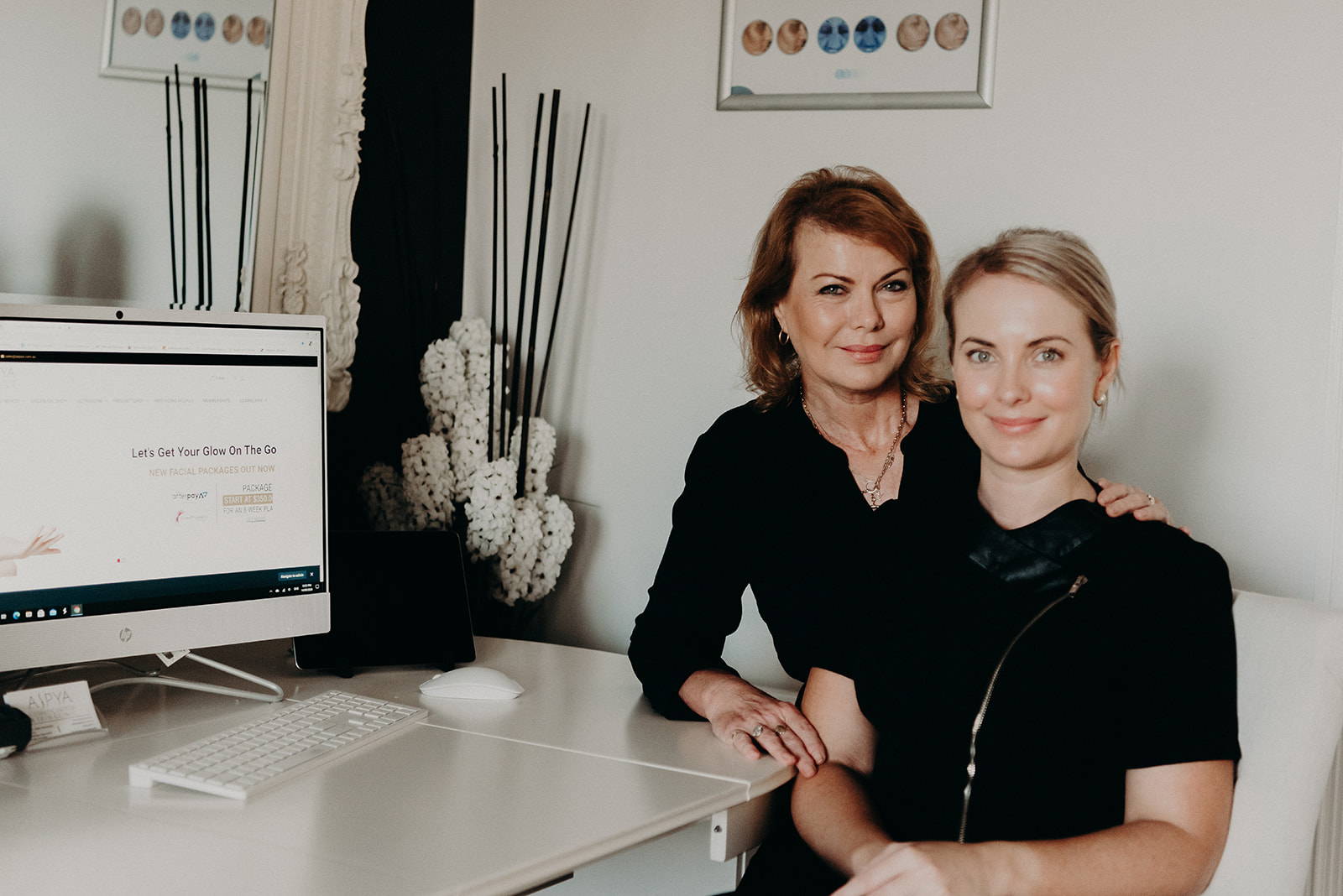 The structure of a building over time will begin to weaken and lose its flexibility. The foundation strength becomes unable to bear the load it was initially designed to support, and deterioration begins to show. It will eventually buckle, sag and weaken. The is comparative example of what occurs in the cellular structure of our skin over time.
As we age our dermal layer thins and the production of collagen molecules slows down dramatically and this leads to a deflationary effect on the surface of our skin causing us to get lines, wrinkles and sagging skin.

As the scaffolding of our skin deteriorates it loses laxity and texture and the elastin that underpins our skin's elasticity begins to wear out, deform, and 'slide' over the collagen fibrils. This prevents them from maintaining a solid structure.

Fibroblasts are the most common cells of connective tissue in the body and they are the only cells that can make Type III collagen.

Type III collagen synthesises alongside tougher Type I collagen over a period of about 3 months. Type I and Type III collagen is what helps provide the strength in our skin's dense connective tissues and it is famed for minimising fine lines, wrinkles and micro-furrows, as well as improving the elasticity, suppleness and hydration of our skin.
Most fibroblasts are inactive and are actually called fibrocytes. Fibrocytes will rarely undergo cell division and will not produce collagen unless they are specifically re-activated by a wound healing process or inflammatory response.
We do precisely that with Fibroblast Skin Tightening.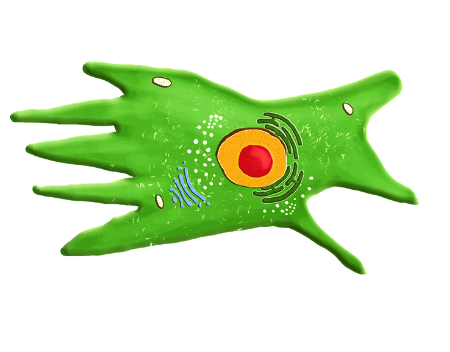 Facial Treatments areas for Fibroblast Plasma Skin Tightening?
Treatment areas for Upper Facial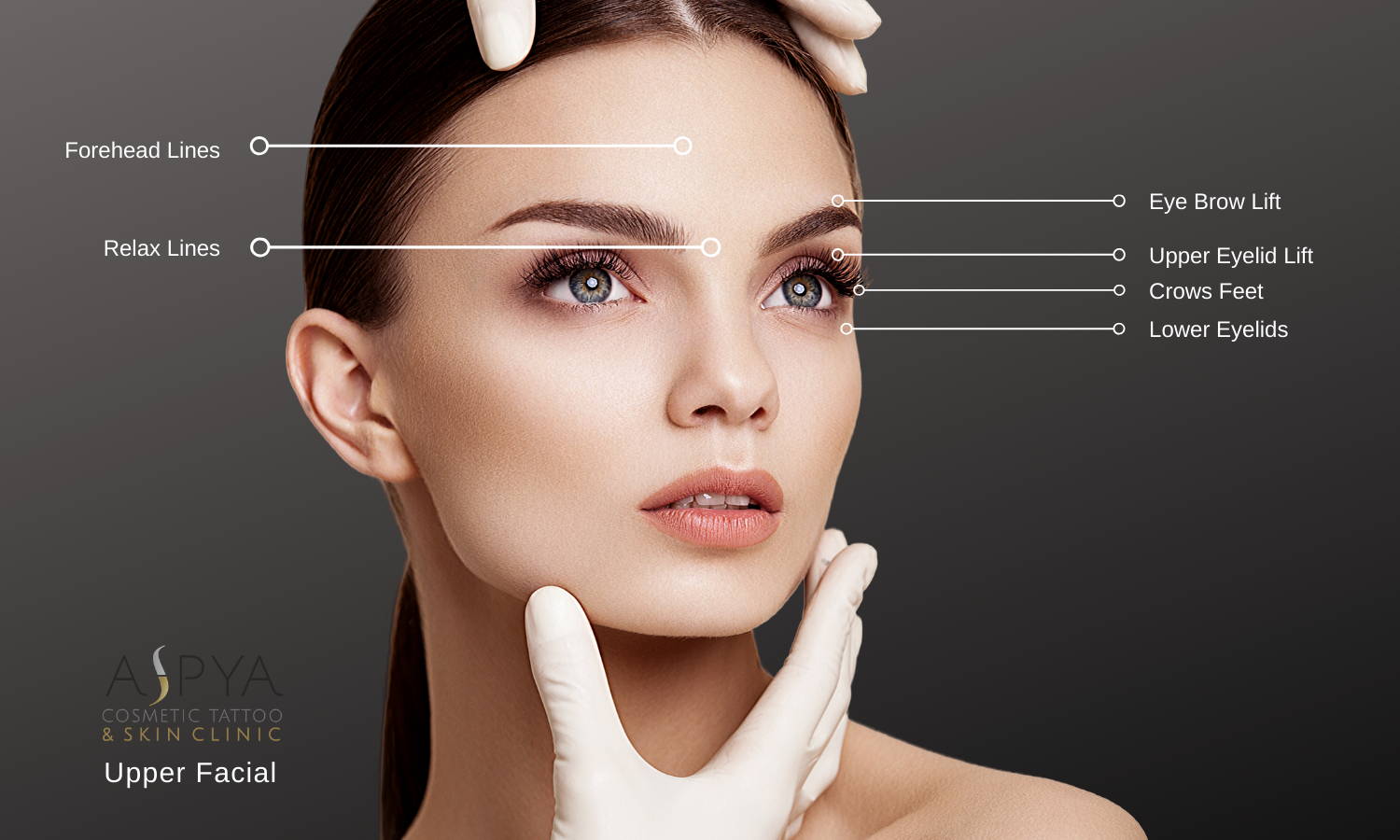 TREATMENT AREAS FOR MID FACIAL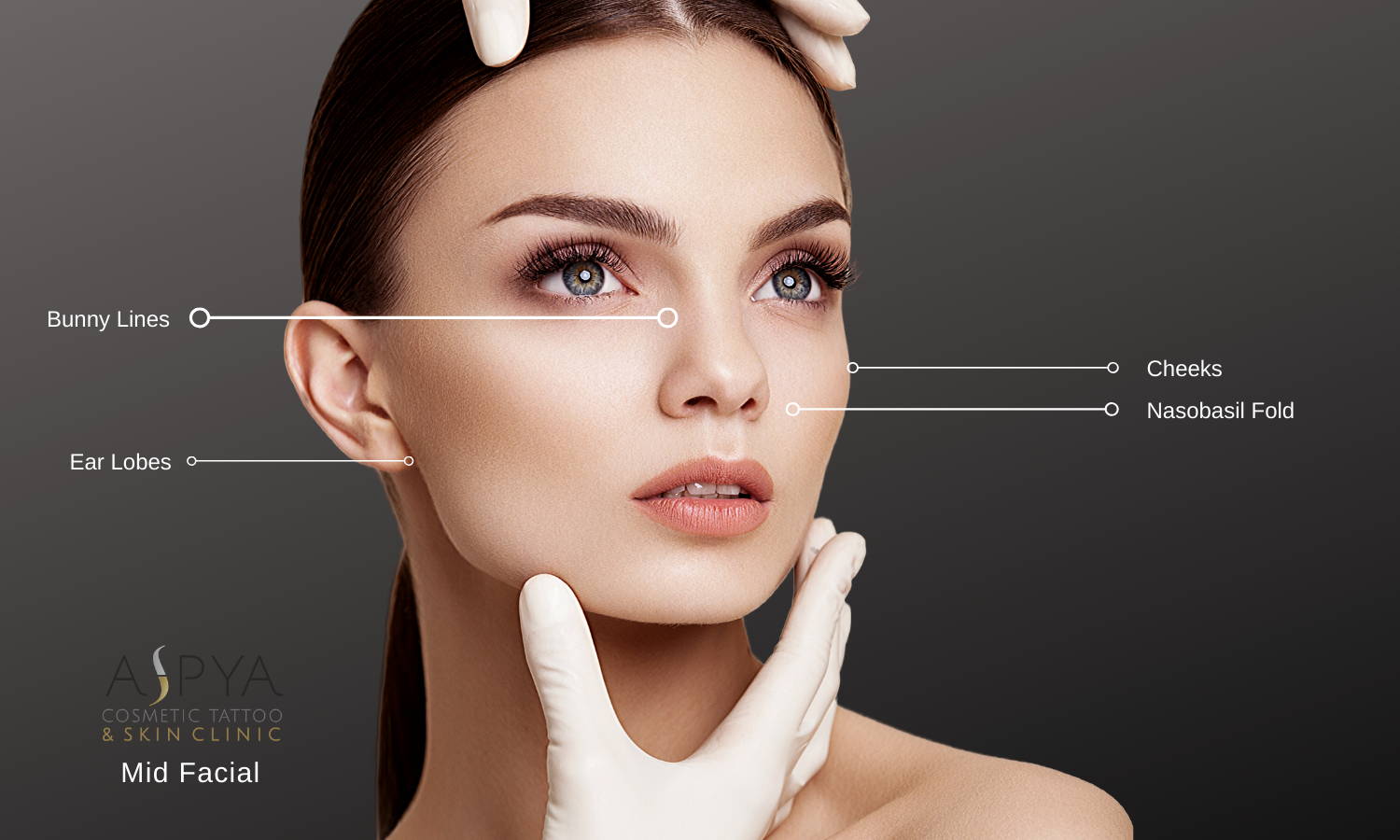 TREATMENT AREAS FOR LOWER FACIAL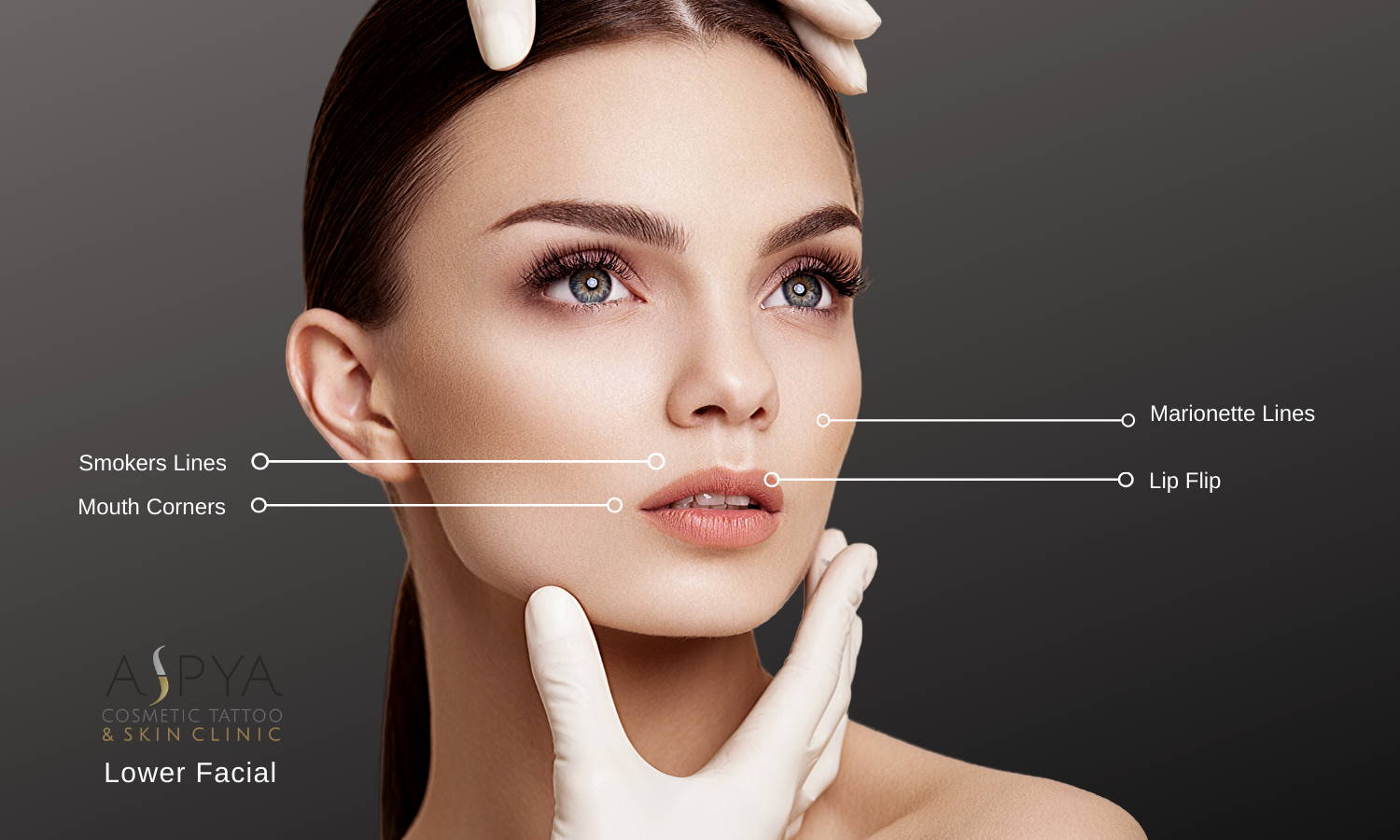 Are you a suitable candidate?
Reach out to us, we will only treat you if you are suitable for treatment.